Drove to Rochester and Rye, NH on Friday and Saturday for a Memorial Service for the wife of one of Ron's college friends.  They held the service at the Seacoast Science Center.
The Center's EDALHAB exhibit was built by Ron's friend and three classmates at UNH!  The hot rods were a bonus.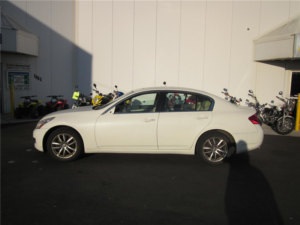 Stopped in to Parkway Cycles on the way to pay for Peter's car.
We stayed at the Governor's Inn in Rochester; very nice!