We put up the homemade wreaths and holiday lights over the weekend. Keeping it simple this year, included only the bushes by the front door. The timer works.
I added a string of lights to the vase that Cindy gave us and put up the tiny tree.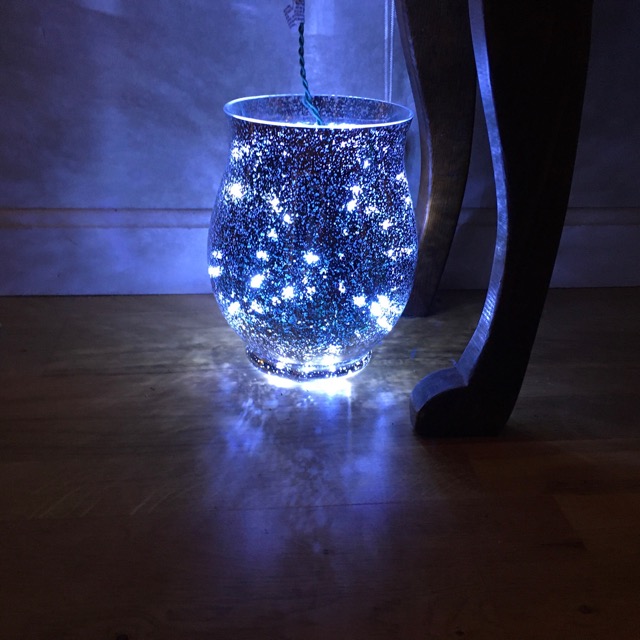 It's raining now, but we may get snow tonight and tomorrow morning. I'm hoping James' driving test is later this week; no word yet.
Having kicked myself for not doing so last year, I took advantage of Hulu's Black Friday offer and signed up for $1.99/month. Already binged on one series, "Apple Tree Yard".
Still struggling with FullCalendar.
Covered the strawberry plants with oak leaves.