We worked on cleaning the house and yard for two days, and it was well worth it.
Weather was ideal for a cookout; no bugs, either.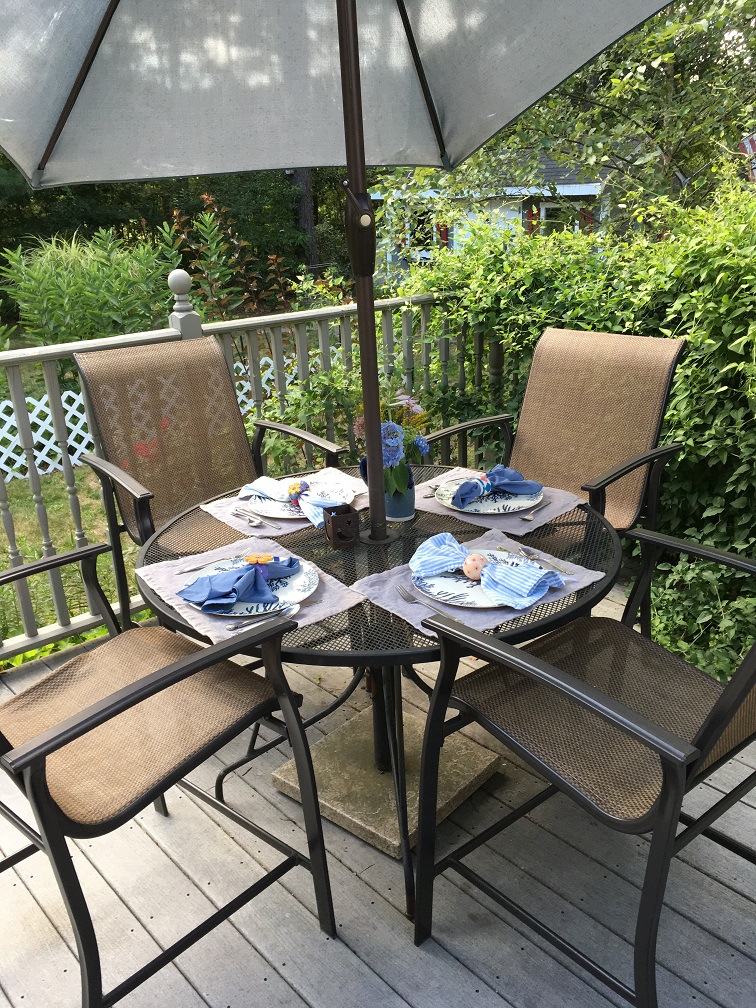 Cathy and Cindy brought cheese and crackers, ice, cranberry juice and a superb salad. We had rum, hamburgers, hot dogs, rolls, coleslaw, swiss chard salad and watermelon.
Summer punch: coconut and dark rum, cranberry and pineapple juice.