I fight it, daily, but hell yeah, I'm down a lot of the time.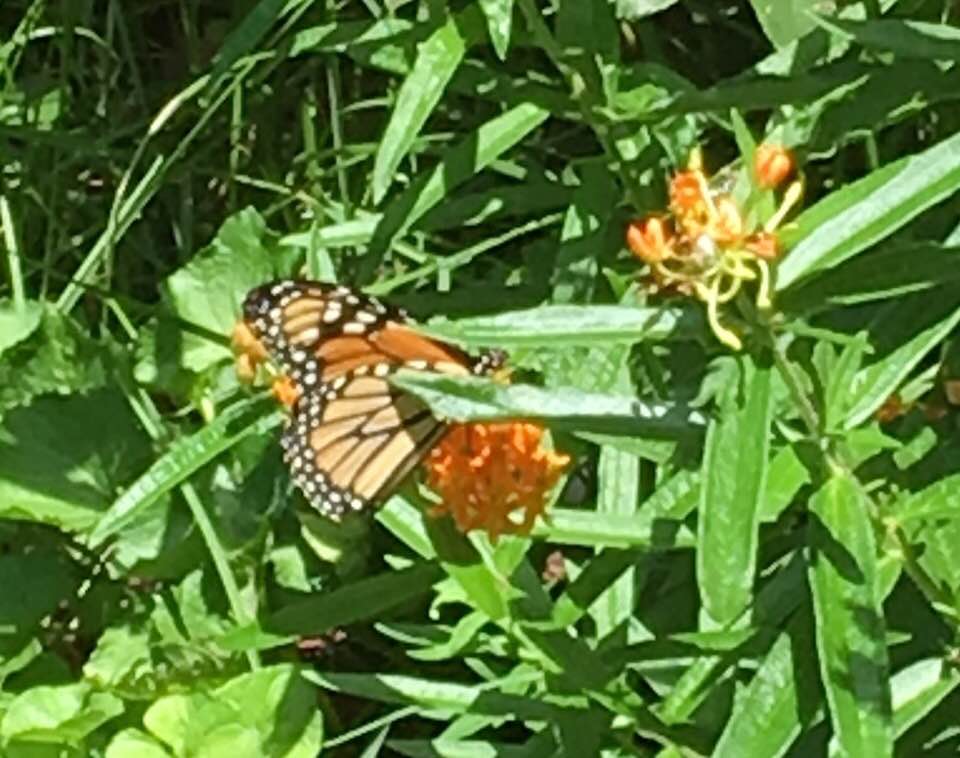 It's great that a Monarch butterfly found our Butterfly Weed, but it arrived too late for the milkweed flowers.
I've been weeding acorn shoots, again. Pulled a bunch of other weed-like plants from the oval and the "moon garden".
The squirrel defenders arrived yesterday. I attached about half to the shower wall we put up the other day. Tried to be careful but I broke one of Ron's drill bits in the process, unfortunately.
Hosta are tough as nails, but they are vulnerable to slugs. I put coffee grounds and Epsom salts around the ones I got from Lori.
Ron is working on another idea for the outdoor shower.
Bought tix for us to see a film next week about gene splicing.
Back to depression: I get plenty of sleep, exercise outside daily and eat reasonably healthily. Physical work helps fend it off, but it's still there in the background, like a word you can't quite remember or a thought you'd lost track of.
Cleaned up the window boxes and transplanted two marigolds.
We, mostly Ron, re-hung the shower wall. He installed a brace for the 4×4, attaching it to the TOP of the deck instead of the bottom. Will be much easier to modify if needed.
Supper was unplanned but good: veg "fish" fillets, broccoli, fresh corn, salad. Vanilla yogurt and rhubarb sauce for dessert. Wine for me, beer for Ron. No dent in the cash flow, it was all "on hand" and from the gardens.