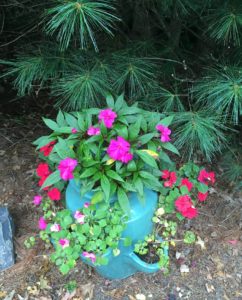 I met with a new Mashpee gardener friend who has offered to share hostas, Rose of Sharon and daylilies with me.  Got a tour of his property, which includes a gorgeous fenced-in patio, and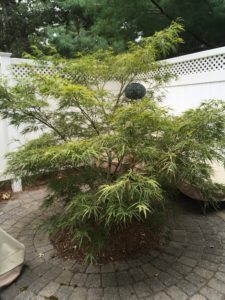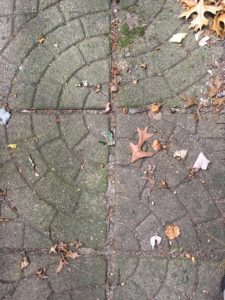 impressive stonework everywhere.
Got a fine note from one of Uncle Bob's daughters!
Booked an appointment with another local gardener for tomorrow morning.  He's literally the next street over!
Ron made arrangements for a AAA tow – AllCape, thank goodness – and dropped me off at Battles to wait.  The owner could not have been kinder.
I went with the tow truck to Cormiere's while Ron did some urgent banking business.  He discovered this morning that he'd made two extra fund transfers, which knocked his balance to shreds.  Fortunately, he was able to correct easily.
Thank goodness for Service Credit Union!
Yesterday was so picture-perfect gorgeous but today, it's ugly outside again: 91.
Bought a nice little butterfly bush at Stop & Shop for $4.99 and planted it in the small garden with the bee balm and hibiscus.
Ron got approved for the men's wellness program at the Senior Center.  Hope he enjoys it (fingers crossed)!
Brief rain storm around 6.