It's almost 5:00.  I was intending to shower at 8:45 this morning.
Drove the boys to work.  Got cuke plants and window box flowers at Mahoney's.
Watched episode 9 of "The Handmaid's Tale".  Someone found a summary of the next episode, which looks like a doozy.
Finished pulling grass from around Ron's Pond.  Restored the soil we filtered from weeds to the gardens, cleaned the tools and the wheel barrow.
Sprayed DeadBug on the crabapple and birch trees, the roses and the veggies.  Something is devouring the cuke leaves so I put the new plants in a different garden.
Put up tomato cages and a cuke prop.
Transplanted the pansies from the window boxes and put in new plants.
More interesting dialogs on my Mashpee vs. Falmouth threads.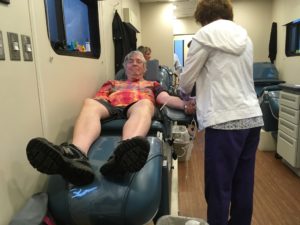 Ron gave blood earlier this week.  Alas, I was judged anemic and could not donate.