An electrician promised Friday to show up today at Edgewater at 10 am.
He was early.
He did all the work I'd requested, and a bit more, managing to wire a new smoke/CO alarm, install three others, and repair two outlets that were damaged in the recent renovation.
Unlike others who quoted on my FB post, he charged a fair hourly wage, i.e., less than what one would pay a neurosurgeon.
Along with Ron, he's my hero.
After picking up half and half for my coffee, I dropped off the sensors this morning and returned to Edgewater around mid-day to pay the electrician and to Stosh to pick up chowder and salad for Ron.
Saw some pillows that I thought might work for the bench in the back yard and the saleswoman gave us a pillow that hadn't worked for her. She'd annoyed me so of course I was embarrassed, but Ron made up for it by being super-nice.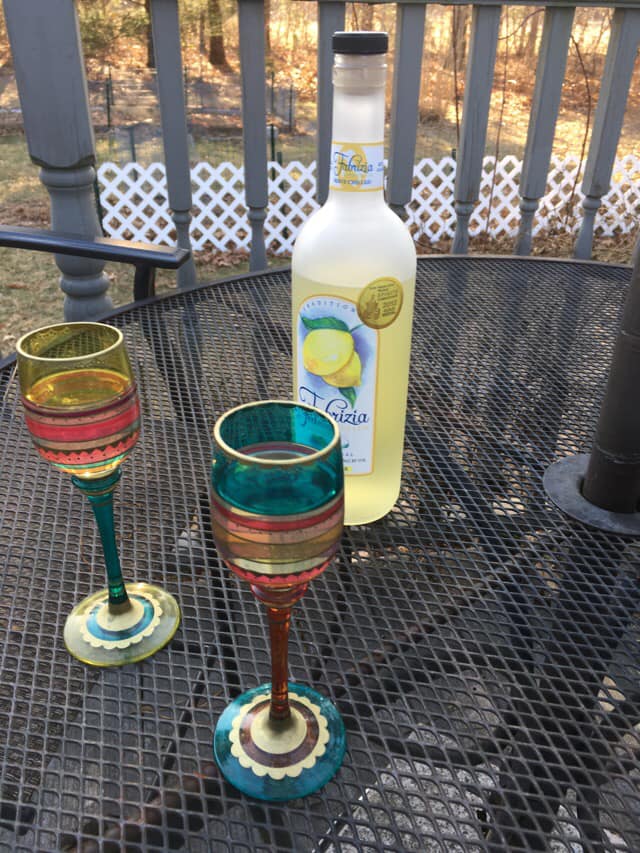 Stopped at Andy's for Cupcake Shiraz and Limoncllo, which we enjoyed in Betsy's cordial glasses, on the deck, until it got too cold.
Ron's on his way to Walmart to straighten out his account. I am glad the sun is well over the yardarm.