We got some rain yesterday and last night from Dorian.
Prior to that, I'd cleaned out the garden that used to have the milkweed patch.
Made pizza for supper last night on the stove top: good, too.
Made oatmeal cookies today in the small oven and (less successfully) the grill.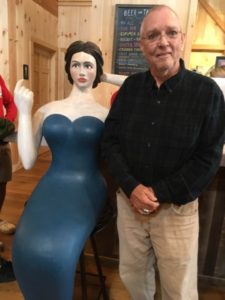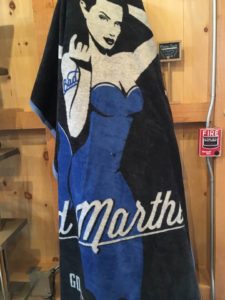 We had beer at Bad Martha. Also good. Ron got extra because they were having trouble with the co2 for his variety. They poured two foamy glasses, about 2/3 full each. I asked if we could have them rather than waste, and they accommodated us.
We met the owners, Jonathan and Jennifer. Seem nice enough. He's a hard worker and she's outgoing and charming.
Ron decided to take the long way home, so we drove along the water and up Davisville so he could get razor blades at CVS. I'd mentioned that the thrift store next door had brandy snifters, and he agreed to take a look.
We ended up buying the snifters AND a giant martini glass AND a martini pitcher with stirrer. The director of the store is one of Robert's customers and thinks very highly of him!
A very pleasant afternoon.