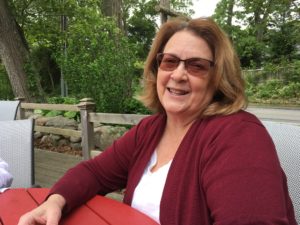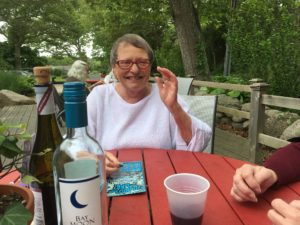 Had brunch with Cindy and Cathy at Dana's Kitchen.  Overcast but decent enough to eat outside.  I've really lost my taste for animal protein.
Did the transfer station run.  Ron had done a fantastic job organizing cardboard, metal and everything else, so we were in and out fast.
Raked the mulch.  Set up a wood "bridge" for Ron to use when he cleans the bird bath.  Pavers would be nice, but $$$.
Ron did the laundry; we made the bed.  He cleaned out "Ron's Pond" and drove James home from work.
Ron got to wear his blue shoes!  Same container had a box of gorgeous ties.